IT IT ANITA is a Noiserock / Postpunk band from Liege, Belgium.
Think of a dynamic hybrid of Fugazi, Metz, At The Drive In, Mogwai and Sonic Youth.
On november 4th IT IT ANITA will release their debut album AGAAIIN.
Watch and listen to the first single 25 (From Floor to Ceiling) below: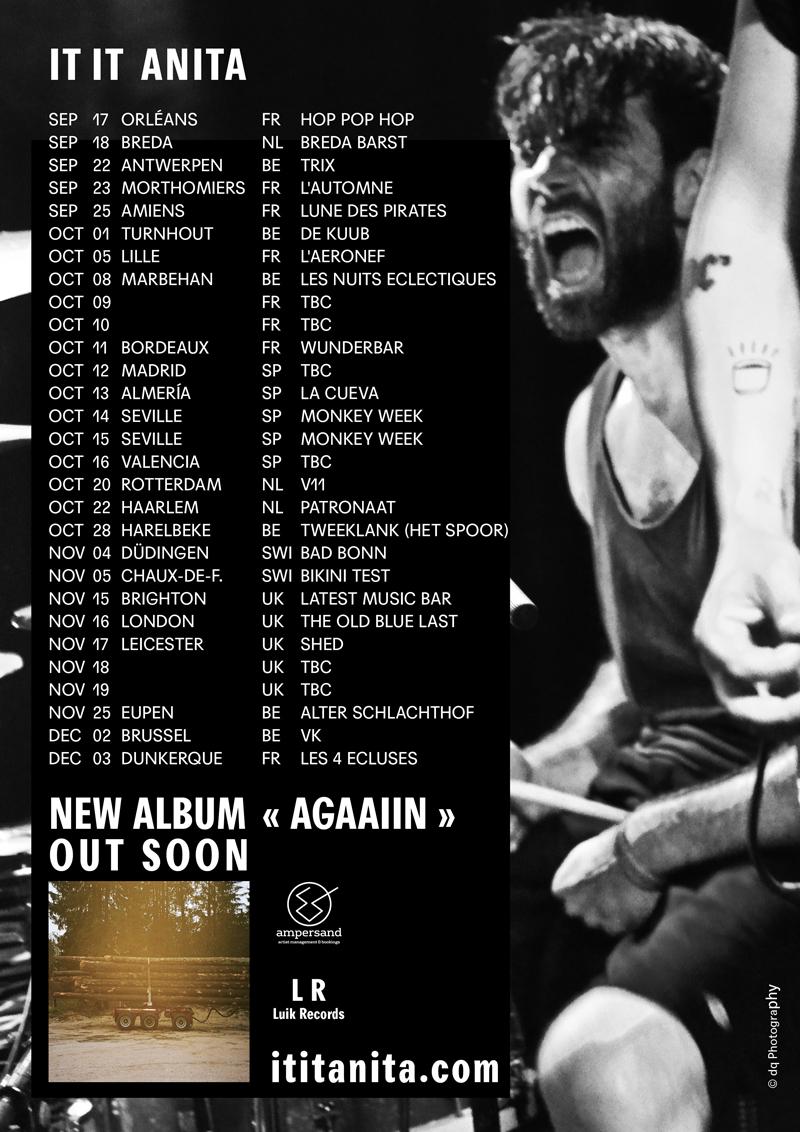 More info will follow soon.