As a teenager I found my passion and love for music and I was lucky enough to get a job at the local record store.
By the age of 21 I became the publicist for a Benelux record label called V2 Records. I worked with many, many great artists & bands from labels like Beggars, Domino, Cooperative Music, Warp, Daptone, !K7 etc. A few years later I became product manager too. In 2013 I moved to Warner Music to work as label manager Benelux for ADA (Alternative Distribution Alliance).
Mid 2015 I decided it was time for something new and exciting, so I started my own business. I provide artist management for YoungRubbi and puntjudith, and project management, marketing and PR in The Netherlands and Belgium on a freelance basis.
Based on my experience I am sure I can help many artists and bands with the right knowledge, network and passion.
More details on my experience can be found here.
If you have any questions, please don't hesitate to reach out to me.
Marlies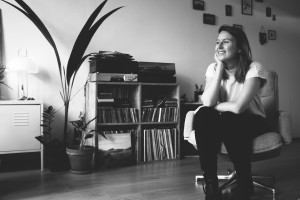 — Follow me on Instagram —
— You can read a Dutch interview with me about me and my job here! —